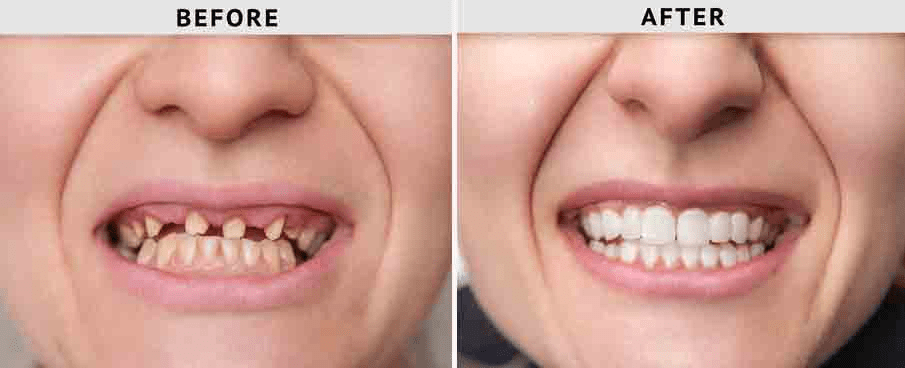 Do you want to get natural-looking Full Mouth Dental Implants? Have you any idea on how to get these? For getting all the answers to these questions, read this article.
Do you want to get natural-looking Full Mouth Dental Implants
Step 1: Trust only the experienced hands
Seeking out an experienced dentist is the most crucial and initial step to make sure that your full mouth dental implants have a natural look. When you conduct a search on Google for full mouth dental implants near me, then do not click on the top links without reading about them. You must spend a little time reading their reviews and conducting research before you book a consultation. Nearly all dentists have a standardized level of experience, yet there are a few who have rich experience in specific segments of dentistry. Below are the important points on which you should assess the experienced dentist:
Good reviews and positive responses to negative reviews

Showcasing of previous work

Recognized license and practice
Experience is very important in Dental Implants since an accomplished dentist realizes how to function with an individual's remarkable teeth and gums to guarantee another dental implant is moulded and fitted to mix and match. They have worked with numerous customers to survey their gums and teeth structure and to make a characteristic looking tooth that can cover with the remainder of your smile, despite the fact that your excellent full arrangement of teeth will absolutely stick out.
Setp 2: Customised Dental Implants
When you choose a dentist or a clinic, then you need to make sure that they specialise in dentures and have all the tools to make and match your dental implants with an appearance that is as natural as possible. You can ask as many questions as you want such as what is the name of the implant, whether it is a newer or older model, etc. Remember that a well-fitting and natural-looking implant has the following attributes:
It must be shade-matched to the neighbouring teeth

The seamless transition must be present

Must be custom shaped and sized to fill in the missing teeth space perfectly
Step 3: Less Surgery and Recovery Time
On the one hand, where you want to ensure natural-looking full mouth dental implants, you also need to consider the factors of less surgery time and a quick recovery. For this, you need to conduct good research on the Internet to find which dentist or dental clinic is using the latest dental implants and the most effective technologies.
Simpladent Clinics is one of the innovative dental clinics that is offering all-inclusive dental treatments including Full Mouth Dental Implants. At this dental clinic, you will find that all the dentists are experienced and have International experience in treating all types of tooth problems. In addition to this, the facilities available at the Simpladent Clinics are state-of-the-art which helps in customising the dental implants according to individual shape and style. It is based in Kaushambi, Ghaziabad and is mainly using Single Piece Implants that have less surgery time and a fast recovery rate.
Keep yourself updated following our Social Page for the latest deals and information.