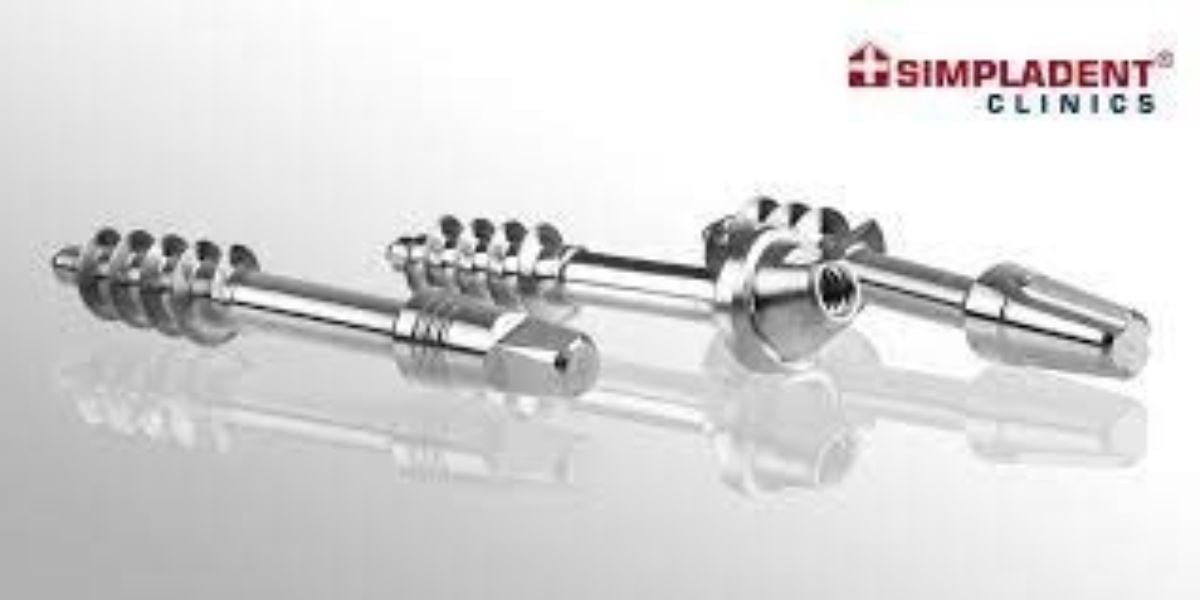 Are you tired of concealing your smile due to missing teeth? Does the thought of lengthy dental procedures and prolonged healing periods deter you from seeking a solution? We understand that the journey to restoring your smile can be daunting, but at Simpladent Corticobasal Immediate Loading Dental Implant Clinic, we've redefined the dental implant experience to make it faster, more efficient, and accessible to you, no matter where you are in India.
Embrace the Future of Dental Implants
Traditionally, dental implant procedures involve multiple stages with extended healing times between each step, making the process lengthy and sometimes uncomfortable. However, our innovative approach to dental implants eliminates these concerns. At Simpladent, we specialize in Corticobasal Immediate Loading Dental Implants, a cutting-edge technique that allows us to provide you with a brand-new smile in just 48 hours.
The Simpladent Advantage
1. Swift Solutions, Lasting Results: Our unique approach to dental implants is designed to minimize treatment time without compromising the quality and durability of the results. In just two days, you can transform your life
by regaining the confidence that comes with a complete, natural-looking smile.
2. Anywhere, Anytime: One of the hallmarks of Simpladent is our commitment to accessibility. No matter where you are in India, our nearby specialty clinic is geared up to resolves all your dental implants needs. Whether you reside in the bustling streets of Mumbai, the serene landscapes of Kerala, or the historical city of Jaipur, our skilled team is ready to bring the transformative power of Corticobasal Immediate Loading Dental Implants to your doorstep providing world class treatment in your city through our network of super specialty clinics.
3. State-of-the-Art Technology: Our clinic is equipped with the latest advancements in dental technology. From 3D imaging for precise treatment planning to advanced materials ensuring long-lasting results, we spare no effort in
providing you with the best possible dental implant experience.
4. Experienced and Compassionate Team: Your journey to a new smile is guided by our team of experienced and compassionate dental professionals. We prioritize your comfort and well-being, ensuring that every step of the process is as smooth as possible.
Your Smile, Your Confidence
We understand that missing teeth can have a profound impact on your confidence and overall wellbeing. Our mission at Simpladent is to empower you to take control of your oral health and embrace a future filled with smiles.
Here's why choosing Simpladent Corticobasal Immediate Loading Dental Implants is the right step for you:
1. Immediate Aesthetic Improvement: Unlike traditional implants that require months of healing before the final restoration, our Corticobasal technique allows for immediate placement of crown . Say goodbye to the embarrassment of missing teeth and hello to a beautiful, functional smile from day one.
2. No Expensive Bone Grafting Required: The Corticobasal technique is not only efficient but also 100 % effective in no bone cases and you do not require bone grafting. Our corticobasal immediate loading technique is an advance technique ensuring long-term stability for your dental implants.
3. Enjoy Your Favorite Foods: Traditional dentures can limit your diet and enjoyment of certain foods. With our secure and stable dental implants, you can confidently indulge in your favorite meals without worry and you get this in 48 hours.
4. Boosted Self-Confidence: Your smile is a powerful asset, influencing your self-esteem and how others perceive you. Replacing missing teeth with our innovative implants will not only enhance your oral health but also boost your overall confidence.
Taking the First Step
Embarking on a journey to reclaim your smile is a significant decision, and we are here to support you every step of the way. If you're tired of concealing your smile and ready to embrace a brighter, more confident tomorrow, Simpladent Corticobasal Immediate Loading Dental Implant Clinic is the answer. Our implants are effective and successful in implant failure cases, no bone cases, controlled diabetes cases, pyorrhea cases, atrophy cases and many more complicated issues.
Contact us today, and let us know where you are in India. Our dedicated clinic will get in touch with you for further and specific details. Don't let missing teeth hold you back any longer – take the first step towards a new, radiant you.
Your journey to a confident smile starts here at Simpladent Corticobasal Immediate Loading Dental Implant Clinic. Visit www.simpladentclinics.com 
Keep yourself updated following our Social Page for the latest deals and information.