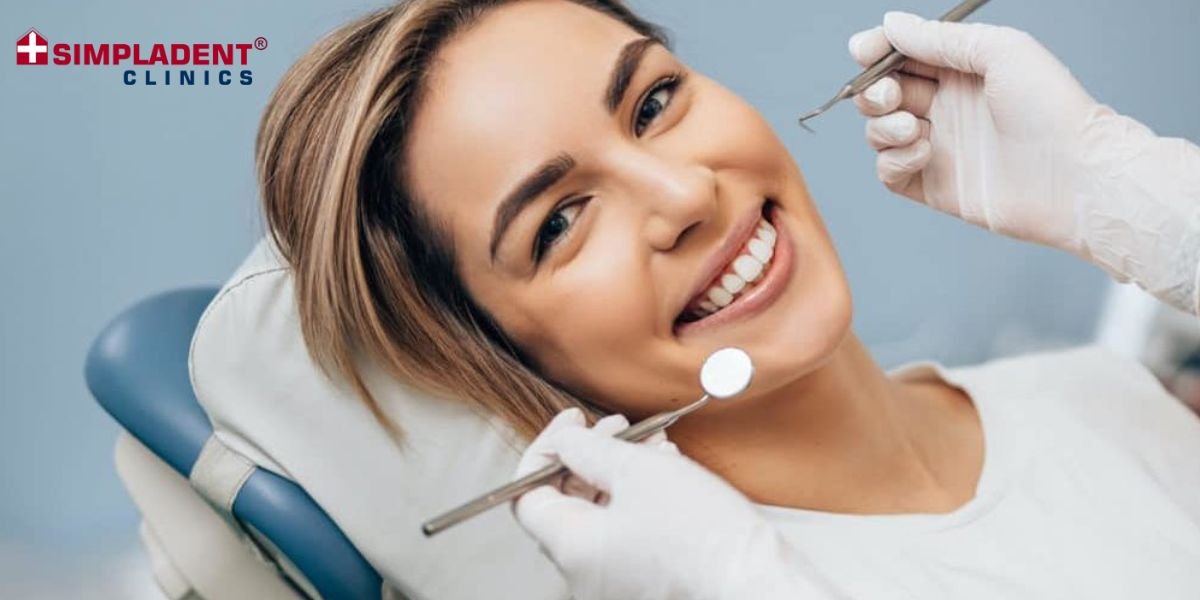 Are you seeking a smile transformation that not only enhances your confidence but also provides you with a durable, natural-looking solution? Look no further than Simpladent, your premier destination for Corticobasal Immediate Loading Dental Implants right here in the heart of Delhi NCT.
Why Simpladent is your first choice for Your Dental Implant Needs?
1. Cutting-Edge Technology: At Simpladent, we pride ourselves on using the latest advancements in dental implant technology. Our state-of-the-art facilities are equipped with the most innovative tools to ensure precision and quality in every procedure.
2. Expertise Beyond Compare: Our team of internationally acclaimed dental experts is dedicated to providing the highest standards of care. With years of experience and expertise, we've transformed countless smiles and improved the quality of life for patients around the globe.
3. Immediate Loading: Experience the marvel of Immediate Loading Dental Implants. Our advanced techniques allow for 48 hours implant placement, which means you can leave our clinic with a beautiful smile in just 48 hours.
4. Comprehensive Solutions: We offer a wide range of dental implant solutions, including single and multiple tooth replacements, full-arch restorations, and even full-mouth rehabilitation, all designed to suit your unique needs.
5. Cost-Effective Care: World-class treatment doesn't have to come with a hefty price tag. Simpladent offers cost-effective solutions without compromising on quality, making it the ideal choice for NRIs seeking dental care in India.
6. Beautiful Delhi NCT: When you choose Simpladent, you not only receive exceptional dental care but also the opportunity to explore the enchanting sights and vibrant culture of Delhi NCT. A visit to our clinic becomes an experience in itself.
Why Choose Delhi NCT for Your Dental Implants?
Delhi NCT, the capital city of India, offers a unique blend of rich history, cultural diversity, and modern amenities. Explore iconic landmarks, savor diverse cuisines, and discover the warmth of Indian hospitality.
Convenient Travel: Delhi NCT is well-connected to major cities worldwide, making it easily accessible for NRIs from all corners of the globe.
Affordable Luxury: India is renowned for offering luxurious experiences at a fraction of the cost you might find elsewhere. Enjoy world-class hospitality and accommodations during your stay.
Multilingual Support: Our staff is proficient in multiple languages, ensuring seamless communication during your dental journey.
Reclaim your confidence and your radiant smile with Simpladent's Corticobasal Immediate Loading Dental Implants in Delhi NCT. We invite you to join our ever-growing global family of satisfied patients who have experienced life-changing transformations.
Contact us today to schedule your consultation, and let us begin your journey to a healthier, more confident you. Your beautiful smile is just one step away at Simpladent, Delhi NCT. Please visit Simpladent Clinics and schedule your appointment now.
Keep yourself updated following our Social Page for the latest deals and information.